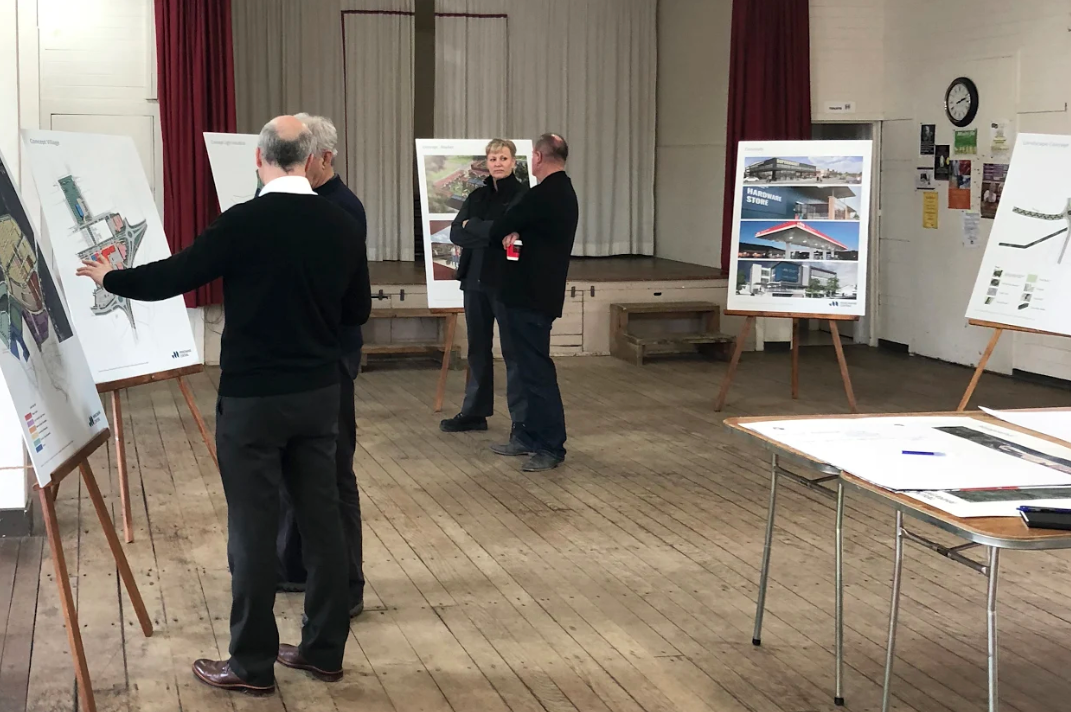 Mangawhai Focus: New Mangawhai town still has central focus
June 27, 2018
Following up from the well-attended public meeting in April, the team behind Mangawhai's exciting new township initiated their first open workshop recently.
Holding firm to their commitment to encourage residents to participate in the unfolding development of Mangawhai Central (MC), Viranda Partners Ltd held the first of a series of workshops at Mangawhai Library Hall, June 19.
Viranda's Group Projects Manager, Brandon Morley, says the forum was an opportunity for the public to view the masterplan and design for the town centre as well as the proposed upgrades to Molesworth Drive, talk directly to the industry experts involved, and share their personal views,
"We are delighted to report that our drop-in session ignited the interest of many," he says. "The project planners and management team enjoyed catching up with roughly 150 individuals who took the time to call in and discuss the early-stage concepts on the table."
Residents attending the workshop became informed and gave feedback on a range of ideas including a shared path for pedestrians and cyclists, preference for a roundabout design over traffic light options and reducing speed on Molesworth Drive.
MC's design with the main street being a 'distinct public place' creating a destination for the community and leaving wetlands, native bush and streams untouched received favourable responses, and there was also a common view that architecture should reflect the site with a beach and village theme.
Local business operators who attended expressed keen interest in leasing or buying sites along MC's main street and industrial area, and the developmental timing of amenities including the medical centre, supermarket and the retirement village had plenty of enquires.
"There was also a general understanding that the high school matter resides with the Ministry of Education, however there was appreciation that Mangawhai Central had been making efforts to directly engage on these matters."
Morley says overall the impression the MC team sensed from those who attended was one of approval for the ongoing community consultation and the sharing of designs in the early developing process.
"The vast majority was extremely positive on the development and the consultation programme we are continuing to undergo, to allow the community their important input into this significant community-based development," he says. "We look forward to inviting you to the next workshop in approximately six weeks time."
Around 150 members of the public called in to the 'Mangawhai Central' workshop.
BY JULIA WADE