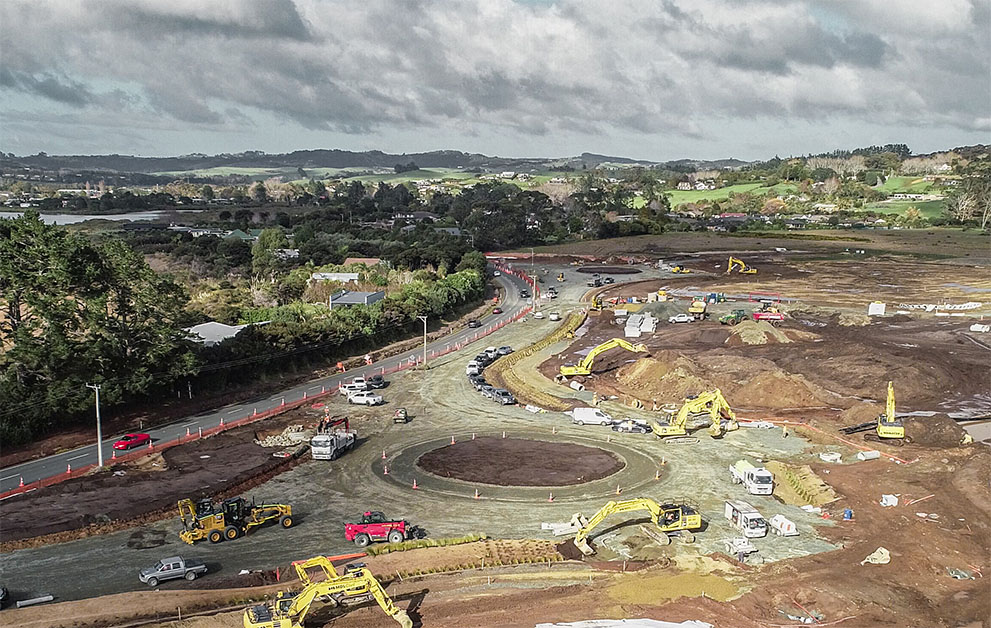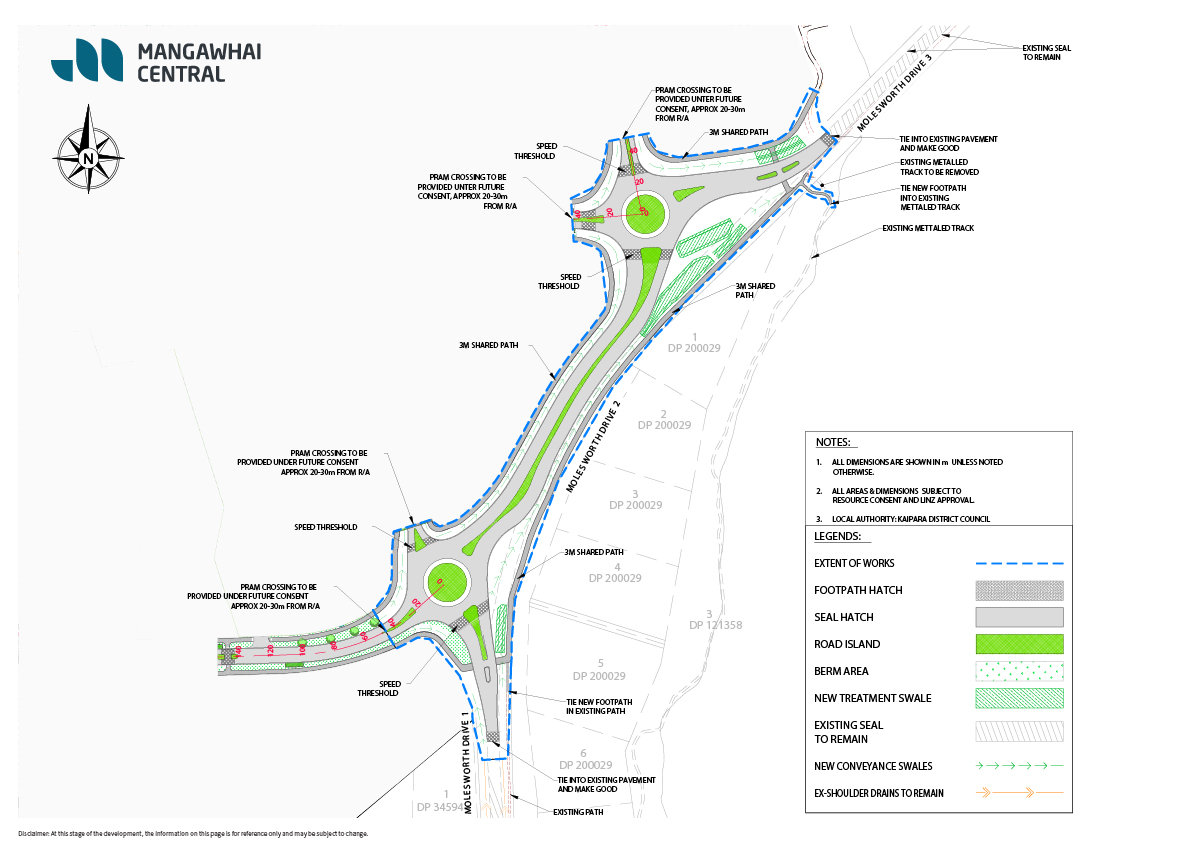 The Molesworth Drive Upgrade is an upgrade to the existing Molesworth Drive, consisting of road widening and the construction of two roundabouts.
Avoiding Disruption
All construction of the upgrade is being carried out in a manner that (as much as possible) has minimal disruption to the community and live traffic. In doing so, the proposed roundabouts have been moved offline to allow these to be constructed without disrupting the existing traffic.
Likewise, the pavement design is being carried out using structural pavement at key areas to ensure longevity of the road surface and to avoid ongoing disruptive road maintenance in the future.
Powerlines to be Underground
Overhead powerlines will be undergrounded and the existing sewer transfer main will be relocated away from the road carriageway. Isolation valves will be installed to allow for any future shutdown of the line, which is not currently possible.
Significant Planting
Significant planting will be carried out with roadside swales being planted rather than grassed to provide primary treatment of any runoff. Further secondary treatment of stormwater will be provided through large treatment swales, which provides additional treatment of stormwater runoff, replacing the untreated runoff that currently occurs along the road.
The two prong approach to stormwater treatment ensures that treatment of the road runoff goes beyond the required standards.
Further to planting of swales, additional planting will take place on roundabouts and berm areas to ensure the look and feel of the road upgrade is of a high quality and in line with the coastal character of Mangawhai.
Shared Path
A 3.5 metre wide shared path will be provided along the eastern side of the length of the road upgrade, which ties in with the future 3.5m shared path planned from Mangawhai Heads to the Village (as part of the Kaipara District Council community plans).
Along with this, a further 3 metre wide shared path will be provided along the western side of the road upgrade which will provide safe pedestrian and cycling opportunities within the development and will eventually connect to key destination points unfolding in the development.
Safety is Paramount.
With works underway and taking place close to the live road, keeping to the sign-posted speeds will ensure safety for all workers and is very much appreciated.
We look forward to keeping you updated.